Ever heard of Pet Creations Art?
If you… have your cat's picture as your cell phone background.
If you… have more cat pictures in your home than your human family members (who me?).
If you… want a unique gift for a cat lover that will blow them away.
Then a custom piece from Pet Creations Art is for you!
(Oh, by the way, I have a discount code! It's CATVETLIFE for 20% off of your Pet Creations Art purchase)
*FTC Disclosure: This post contains affiliate links. If you make a purchase after clicking on the links and use my discount code, I will get a small commission at NO additional cost to you. I only recommend products that I believe in!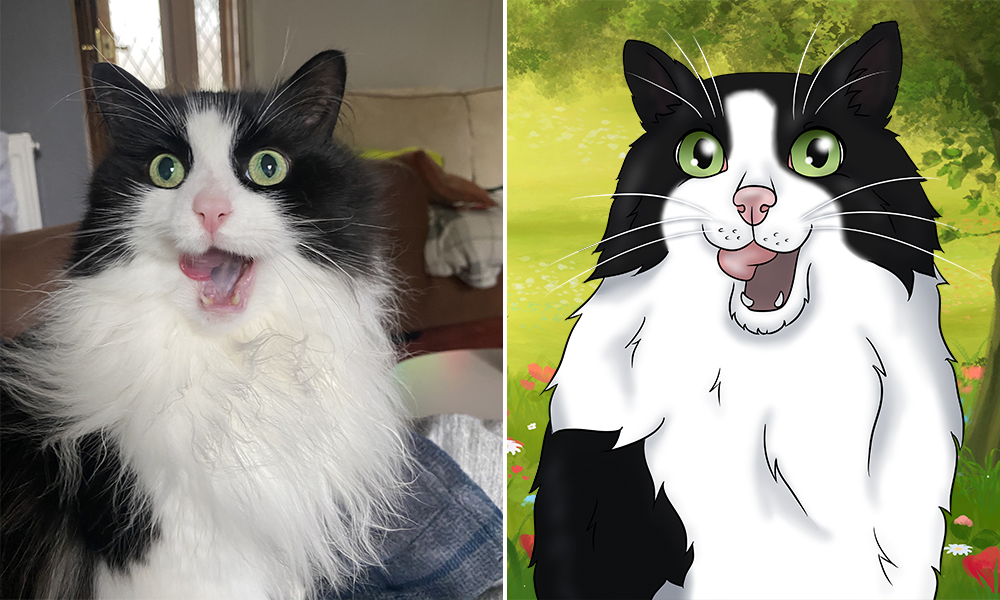 One year for our Cat Care Clinic employee holiday gathering we decided to get together on a Saturday afternoon at a local "paint and sip" business with a theme of Paint Your Pet. If you've never participated in this, it's a lot of fun! We submitted our photos to the company ahead of time and they sketched out our pets for us. We then did our best at "painting our pet." Some of us did better than others, but it didn't matter. It was fun! Ultimately I was happy with my painting of Malibu (my deceased Tortie with white). We enjoyed the event so much that we did it again the following year. Pet Creations Art is like this idea, only better (and without my self-induced stress) because they are professional artists! They custom design a portrait of your cat (or other furry creatures) in a beautiful, cartoon-style that captures your cat's personality. 
Custom art creations of our cats are so fun! And especially when they have a cartoon style! Instead of trying to be a replica of a photographic image and look like a photo, they take the best qualities of your pet and enhance them as a cartoon. 
Pet Creations Art by Sallie & Sophia is a cool company with over 4,000 5-star reviews. They will work with you to come up with the portrait of your dreams! Whether it's a cartoon-type drawing or some other idea you have, they are passionate about what they do.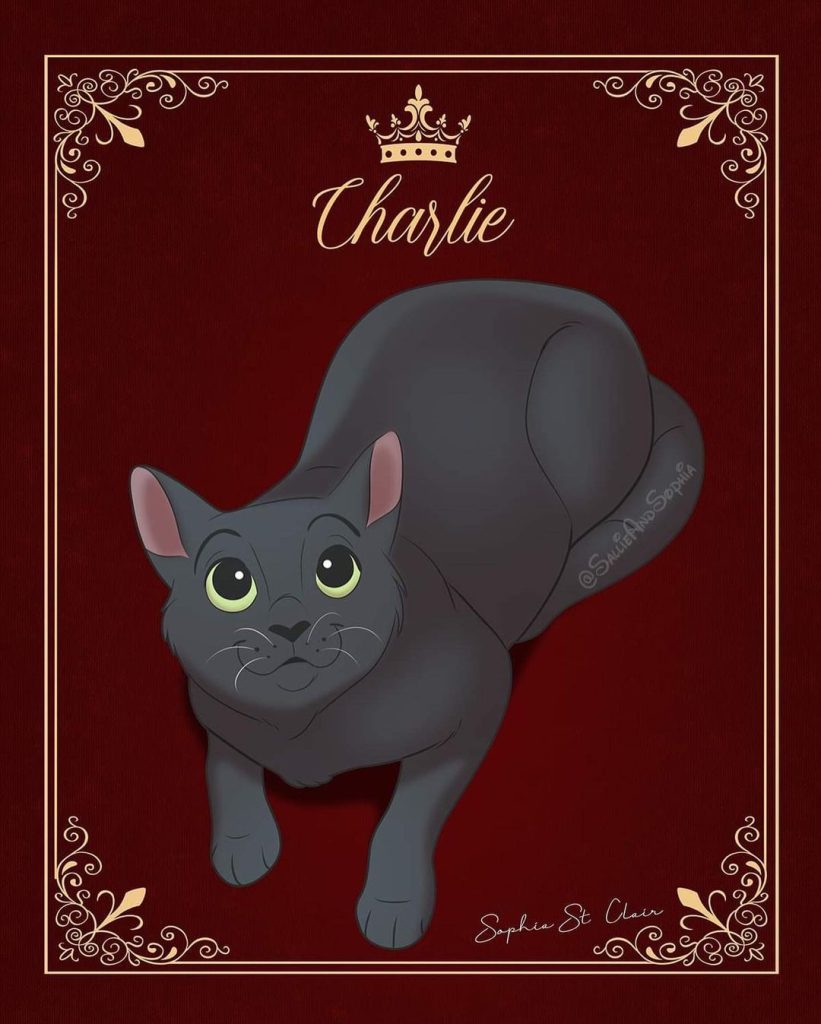 Here are some cool facts about the Pet Creations Art process: 
They typically design up to six pets on a creation, but as you can see from my featured image, more are possible! In the cat world, having more than six cats is not so uncommon (don't worry, we don't judge). Of course, they will also design images of deceased pets. What a great memorial item to honor your cat! Typically they only draw the upper half of the body to the face, not the whole body. It just works better with more focus on the face. I found this to be true in our "Paint Your Pet" class as well. You really want to focus on their face, which shows their personality. 
All they need is one (or more) pictures to get the ball rolling. You can combine individual pictures if you are having multiple pets in the same design. You can even include yourself or other people in the pic. Another option is including a favorite toy. I still have a tiny Simba toy and a little Bert (from Bert and Ernie) toy that are now 20 years old. They belonged to my first cats, Malibu and Jack. Not getting rid of them any time soon. 
This is a CUSTOM product drawn by the owners and talented artists Sallie and Sophia. You get what you pay for! There's no artificial intelligence or app being used here, unlike some other companies. 
You will get a preview of the design emailed to you (about 2-3 days after placing your order, more or less) and you can make FREE UNLIMITED revisions as needed. They want you to love your artwork! Shipping time to the US is 5-7 days.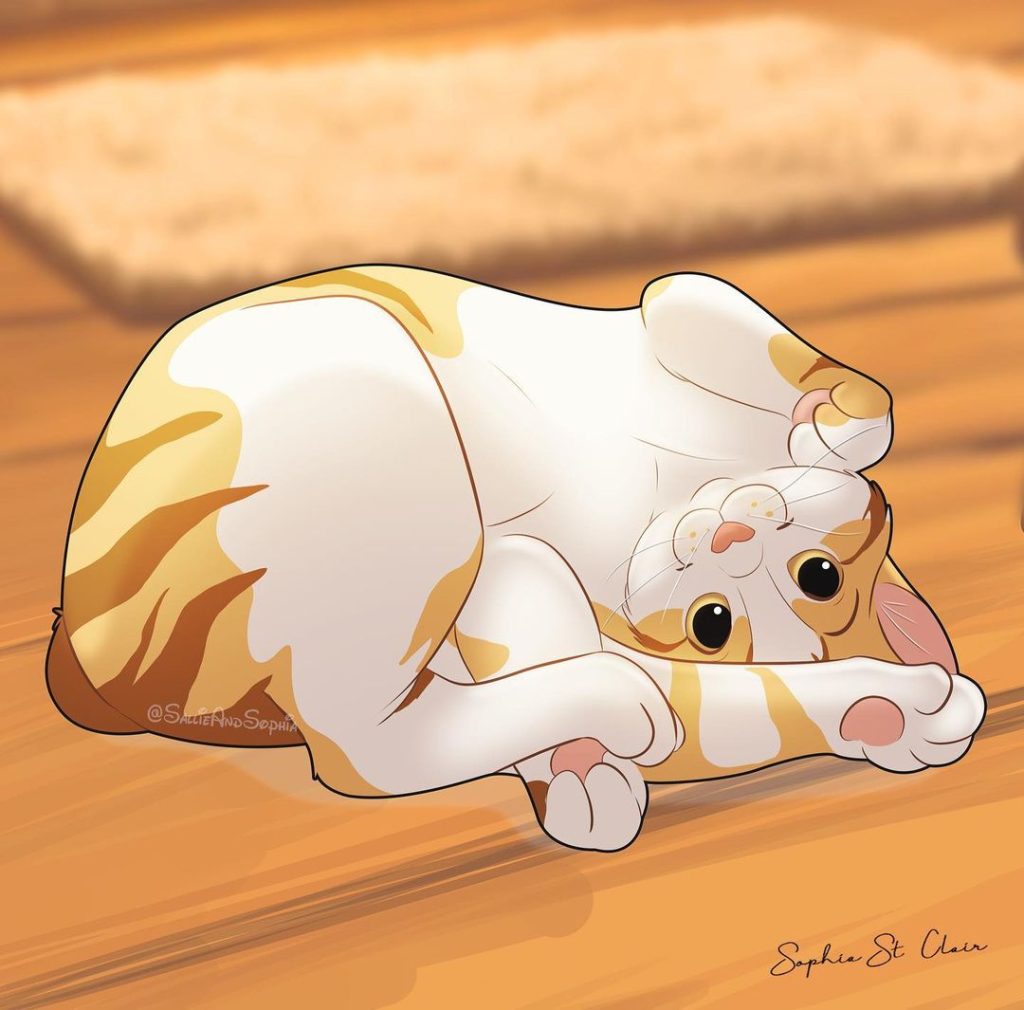 What type of products do they offer? 
You guessed it. Your choices are not limited to a canvas! You can choose everything from a digital download (awesome idea so you can choose your OWN products to use the design on), to a canvas, blanket or even coffee mug. For the ultimate gift, MIX & MATCH for a combo set.
Can I get a discount on my Pet Creations Art purchase? Of course you can! 
Enter the code CATVETLIFE at the END of the checkout process for 20% off of your Pet Creations Art purchase. Follow these instructions to use the CATVETLIFE code: 
Choose the item you want to order and then click the

'ADD TO CART'

button.




You will then be transferred to your shopping basket, click the

'CHECKOUT'

button.




You will see a

'Discount Code'

box in the upper right part of the page.




You need to input the discount code and then click apply. You need to verify if the discount has been applied and is valid by seeing it applied.




Fill in the rest of your details and place your order.
Other important nitty gritty business details about Pet Art Creations… 
Free shipping!

You get a tracking number. 

No invoice is included, in case it's a gift. 
Don't forget the discount code CATVETLIFE for 20% off! Check them out! https://petcreationsart.com/
Let me know in the comments if you place and order, then let me know how it turns out!